About Us
IT Consulting Since 2004
Flatline Computer Company is a small business located in the sunny Eastern Bay of Plenty town of Whakatane. Flatline is owned and operated by a husband and wife team, Wayne and Sue Sanders. We offer a wide range of easy, cost effective IT solutions for businesses plus we also sell, setup, fix and maintain home PC's and networks.
Along with Wayne being a computer technician himself he also has a very skilled right hand man Daniel who can sort out your computer woes. Sue and Teri are the friendly faces who will greet you in the front office and ask Teri for help if you are after a website to be made up for your business.
We offer Computer and Printer Sales, Repairs and Servicing, Office Networking, Security Cameras, VoIP Business Phones and Installations. We can get your office set up to run the best it ever has, saving you time and money on older systems that just don't run like they should.
We also provide Onsite and Remote Support for your home or business and with System Monitoring we can keep track of your computers, laptops and servers. We make sure they are running as they should, and repair anything before it becomes a problem, saving you unnecessary downtime.
At Flatline we can also provide Offsite Data Back ups, Office 365 Business Email and Microsoft Office Software Setup to help you streamline your Data and Communications and allow your staff to work from home when needed. Not only do we have a Microsoft Partner onsite we also have an in-house designer ready to get you online with Website Builds, Social Media, Google Business and Mailout Marketing set up.
Talk to us about your business needs today!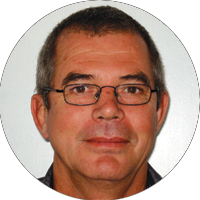 Wayne Sanders
Owner/Technician
An IT and network technician for over 30 years, talk to Wayne about our VoIP Phone and Camera Systems.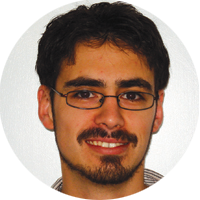 Daniel Butcher-Bijnen
Technician
Wayne's right hand man Daniel is the Microsoft 365 expert and can assist with your IT and Computer issues!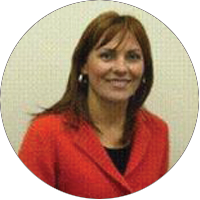 Sue Sanders
Owner/Accounts
Sue is the efficient "Boss Lady" that keeps the company running smoothly and all the technicians organised!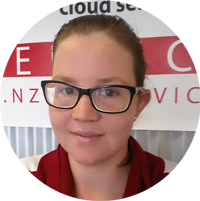 Teri Dinning
Web Designer/Reception
Teri can help get you online with a website for your business, and get you on Google and Social Media too!
Testimonials
What People Are Saying
Having been a client of Flatline Computers for almost 5 years for website building and maintenance, I was very impressed with their professional service. I recently took the plunge and booked a home visit with their technical support person to sort out some accumulative computer problems I had. These included slow internet, wireless printing, add blocking, general clean-ups on my laptops, tablet, phone and smart TV.
Daniel arrived on time, was courteous and fixed all the problems that were fixable. He also provided excellent advice on issues that could only be fixed with new equipment.
All my devices are now working together and the two hours Daniel spent with me has saved me countless hours of frustration.
I am happy to recommend his services to anyone.
As a current client of Flatline Computers, we engage them for advice, consultation  and implementation of all our IT and  telephony services.  They always exceed our expectations.   Being one of the largest companies in the area doesn't take away from their prompt and professional service. 
They have an excellent reputation with our 3rd party suppliers and are known for their ability to identify and solve problems at the highest technical levels and go the extra distance whether working out of hours and on call.  We always  trust their recommendations and  they  know how to optimize purchasing solutions for all our IT requirements.
I would absolutely recommend Flatline to anyone.
Wayne was very thorough and professional. He was very helpful and patient, especially with following through with my son's list of instructions, to set up my new Laptop, modem and internet access, and my questions.
A few months ago my computer did something weird. It just deleted all the photos of my most precious folder, the photos of my little girl Chloe. All of them gone.
I took the computer into Daniel at Flatline and he fixed it straight away. So happy to get those photos back!
Awesome company, Daniel is great. Really knows his stuff. I have never felt so comfortable knowing that our IT and managed security is in such safer hands. Thanks so much guys for always being so helpful
even in lockdown Daniel has been reached very easily. Thanks team