IT Equipment
The right tools for your Business
If you need Machines for your business or just need to upgrade what you have, we can design the perfect office equipment to help your business work faster and more efficient! Our technicians will source the most reliable and affordable hardware and software, build your new office machines, set up your workspaces and get it ready for you to start work.
We can set your office up for success with Printers, Copiers, and Accessories that are right for your business. Plus, all the systems we sell are ones we would use ourselves and stand by any recommendations we make. We know what we have had to fix often and what works well and would never recommend anything that we know we'd have to repair often.
Our technicians can also transfer all data from your old machines to your new machines, bring your machines to your office and get them all working smoothly on your networks for you, giving you less downtime and getting you back to work quickly.
Printers have become one of the biggest issues we've dealt with for businesses recently. It's not as simple as it used to be to share, scan and print from all the devices round your office, and some brands of printer just aren't meeting business requirements anymore.
We can help you decide what printers are the best for your business. If you need document, receipt or label printers talk to us and we'll make sure you get a one that won't cost you an arm and a leg for consumables, will work reliably, and can be shared around your office without dropping out all the time and causing you headaches.
 Printing requirements have changed a lot over the last few years, especially with so many businesses trying to go paperless. For most businesses a high-volume printer just isn't needed, and the desktop variety will suit many offices now. But there is still a lot to consider when it comes to printers. Do you need to Scan and Copy or just Print? Photo or Document Quality? Do you need inkjet or laser? Mono or Colour? Do you need to print at more than one size? 
Give us a call and we'll make sure you get what you need, and what works!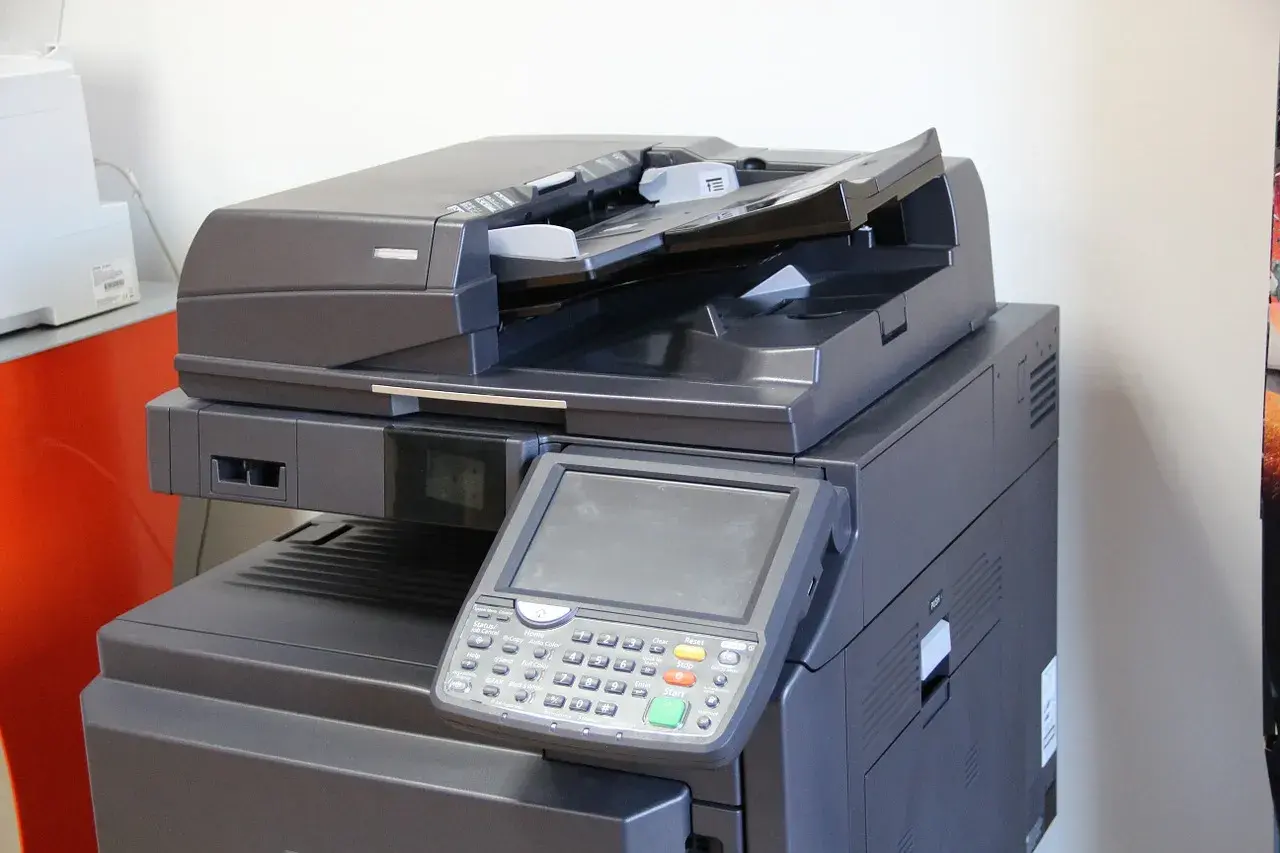 Want to get set up right the first time? At Flatline we can make sure that your office and desk is set up for efficiency, less cluttered and everything is just where you need it. Like everything else we only sell what we know works.
We've tried and tested most of the products we sell, and if you're not happy with what we suggest we'll do our best to find you something that works better for you.
We can get your desk setup with Dual Monitor mounts that are easy to adjust, wireless keyboard and mouse sets that are ergonomic and well tested by us and our existing clients, plus speakers, headsets and barcode scanners that won't clutter up your space.
When it comes to your office setup, we can source the right switches for networking and organise you're networking and cables for you. Want to take your office wireless? We have tried many of the different brands of access points and know which will work for your situation, we've done the research, so you don't have to!
Got a weird set up? Feel free to give us a call and pick our brains!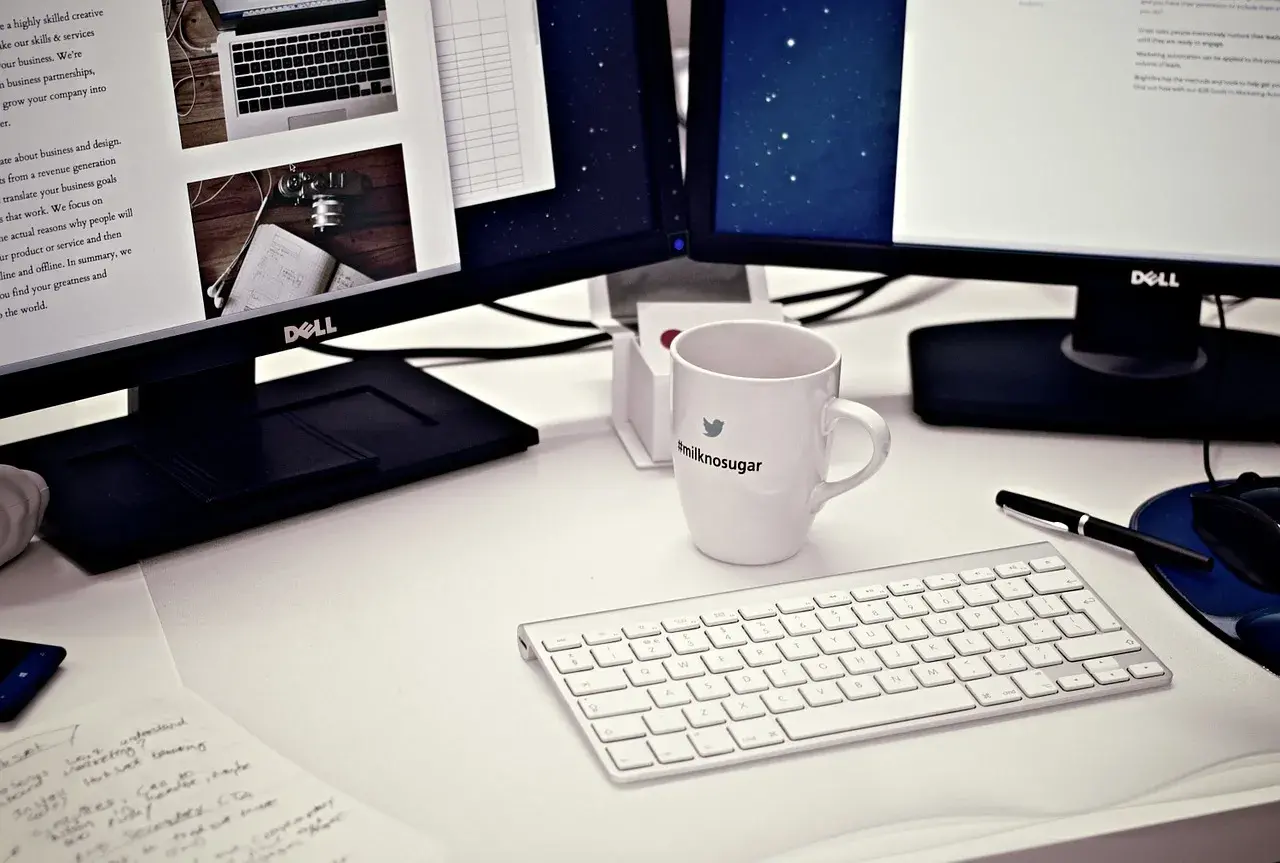 Testimonials
What People Are Saying
Having been a client of Flatline Computers for almost 5 years for website building and maintenance, I was very impressed with their professional service. I recently took the plunge and booked a home visit with their technical support person to sort out some accumulative computer problems I had. These included slow internet, wireless printing, add blocking, general clean-ups on my laptops, tablet, phone and smart TV.
Daniel arrived on time, was courteous and fixed all the problems that were fixable. He also provided excellent advice on issues that could only be fixed with new equipment. All my devices are now working together and the two hours Daniel spent with me has saved me countless hours of frustration. I am happy to recommend his services to anyone.