Home PC Repairs
Computer and Laptop Repairs
If your computer has suddenly stopped working, is going slow, you have a virus or it's just not running right, pop it into us at 42a Valley Road, Whakatane and we can get you back on track ASAP.
At Flatline we repair and service all the major brands of computers running Windows, whether it be a software issue or failing hardware we know what a pain it is to be without your computer so we endeavour to be fast and efficient with your repairs so you can back to work (or Facebook) as soon as possible.
Our technicians will be able to diagnose the problem and work out the best, and most cost effective, solution to get your system up and running properly for you. We'll let you know if your older machine would be worth upgrading and can help recommend the best replacements for you when an upgrade is not in the cards.
We can fix software issues, repair hardware, and provide insurance reports for all major brands of laptop, desktop, and all-in-one computers. We'll find genuine parts to repair your machine at the best prices and make recommendations on long term solutions for your computer woes.
At Flatline we can help if you're having issues with software or apps on your iMac, MacBook, iPad, Android tablets or phones but if you need screen or battery repairs for those devices give us a call and we'll let you know who we recommend.
Flatline will diagnose the problem and help you find the best solution for your needs.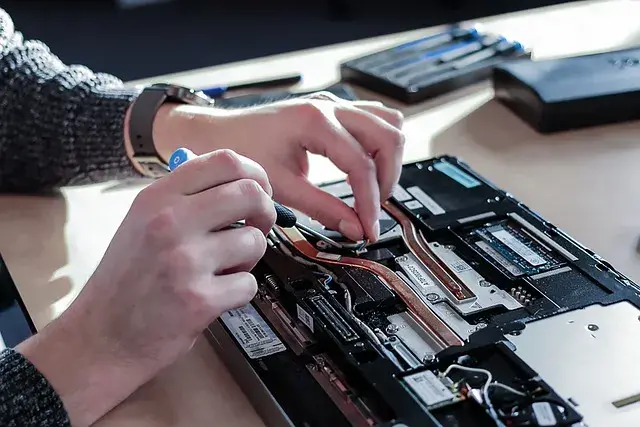 Testimonials
What People Are Saying
Having been a client of Flatline Computers for almost 5 years for website building and maintenance, I was very impressed with their professional service. I recently took the plunge and booked a home visit with their technical support person to sort out some accumulative computer problems I had. These included slow internet, wireless printing, add blocking, general clean-ups on my laptops, tablet, phone and smart TV.
Daniel arrived on time, was courteous and fixed all the problems that were fixable. He also provided excellent advice on issues that could only be fixed with new equipment.
All my devices are now working together and the two hours Daniel spent with me has saved me countless hours of frustration.
I am happy to recommend his services to anyone.
A few months ago my computer did something weird. It just deleted all the photos of my most precious folder, the photos of my little girl Chloe. All of them gone.
I took the computer into Daniel at Flatline and he fixed it straight away. So happy to get those photos back!
Awesome company, Daniel is great. Really knows his stuff. I have never felt so comfortable knowing that our IT and managed security is in such safer hands. Thanks so much guys for always being so helpful
even in lockdown Daniel has been reached very easily. Thanks team